Tangshan Zhengfeng iron and Steel Co., Ltd
Tangshan Zhengfeng iron and Steel Co., Ltd. is located at No. 264, Linyin Road, Fengrun District, Tangshan City, covering an area of more than 880 mu. It is a short process steel enterprise integrating scrap processing, steel making, refining, continuous casting and continuous rolling. It is a private enterprise with standardized operation, social responsibility and innovation. The company adheres to the development direction of "integrating scrap steel resources, developing circular economy, promoting characteristics with innovation, and creating brand with characteristics", and is determined to build Zhengfeng iron and steel into a resource-saving and environment-friendly green electric furnace short process steel enterprise. Now it is the director unit of China Steel Association and the member unit of Hebei Metallurgical Industry Association. The company has passed the management system certification of quality, environment, energy, occupational health and safety, measurement and integration of industrialization and informatization, and is an enterprise that has passed the standard conditions of the Ministry of industry and information technology in the iron and steel industry. Environmental protection performance rating in 2020 is "a".
The company's leading product angle steel has passed the EU CE certification, the Korean standard KS certification, the Malaysian SIRIM certification, the Indonesian SNI certification, the CCS bridge steel certification, and the CCS of China, the United States ABS, the Korean Kr, the German GL, the Norwegian DNV, the French BV and other classification societies. The angle steel products produced by the company are widely used in the construction of power towers, bridges, railways and other projects, and the domestic market share of the products is about 15%. The company's main products, hot-rolled angle steel products, have won the honors of "golden cup high-quality products", "famous brand products of small and medium enterprises in Hebei Province", "famous brand in Hebei Province", "high-quality products in Hebei Province" and so on.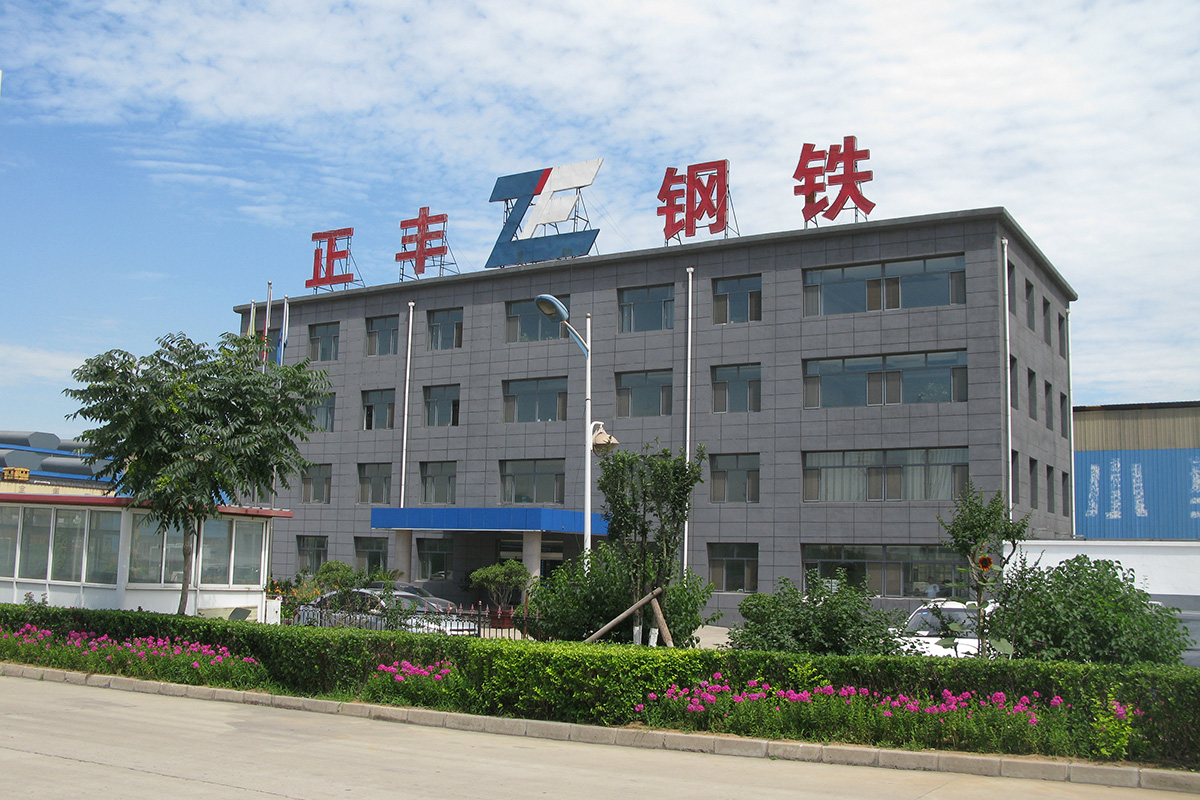 In recent years, the company has actively carried out the construction of production, study and research practice base, established long-term technical cooperation relations with the General Research Institute of steel, North China University of technology, North China University of science and technology, China metal society and other scientific research institutions, introduced professional and technical personnel, hired experts in the industry, purchased advanced instruments and equipment, further improved the composition analysis equipment and performance testing equipment, and formulated a complete inspection and test judgment system, providing a reliable guarantee for product quality. Quality management covers various aspects such as quality control of incoming raw materials, monitoring of intermediate products, inspection and judgment of finished products, handling of after-sales quality objections, research and development of new products and new processes. In recent years, more than 50 patents have been obtained. The physical and chemical inspection center of the company has the laboratory qualification of China National Accreditation Service for conformity assessment (CNAs).
Since the establishment of the company, through continuously improving the level of technology and equipment and improving the quality of products, the company has successively won the titles of "high-tech enterprise", "Hebei green factory", "A-level enterprise R & D institution", "Hebei enterprise technology center", "Hebei Digital Workshop", "foreign trade export backbone enterprise", "advanced enterprise for technological transformation of industrial enterprises", "top ten industrial enterprises", "Hebei provincial enterprise technology center", "Hebei Provincial Digital Workshop" and "top ten industrial enterprises" "Leading enterprise of industrial cluster in Hebei Province", "honest small and medium-sized enterprise in Hebei Province", "water-saving enterprise" and "three product demonstration enterprise", the company has been rated as "the most trustworthy loan enterprise" and other social honors by financial institutions for many years.
Supply of domestic large-scale infrastructure projects and key engineering projects in recent years: Hong Kong Zhuhai Macao Bridge, Jinan Yellow River tunnel, Beijing Daxing International Airport, Hangzhou Xiaoshan International Airport terminal phase IV project, Zhangbei xiong'an 1000 kV AC power transmission and transformation project, Shaanxi Hubei ± 800 kV DC UHV power transmission and transformation project, Jiangsu Changtai river crossing bridge Baihetan - Jiangsu ± 800kV HVDC transmission line project, National Stadium project of 2022 Beijing Winter Olympics, etc.
The company adheres to the road of characteristics, specialization and branding. Focus on the R & D and production of profile steel products, and deeply cultivate the hot-rolled angle steel market. We will continue to improve product quality and service, steadily increase market share, and increase research and development efforts. We will continue to develop middle and high-end steel products such as bridge angle steel, weather resistant angle steel, ship and marine engineering angle steel, increase product added value, realize variety diversification, continue to focus on market demand, strengthen seamless connection with the end market, achieve expansion and extension of the product supply chain, improve the credibility of products and services Reputation and brand awareness, promote the high-quality development of enterprises and seize the middle and high-end market.
Facing the future, Zhengfeng iron and steel will, in accordance with the high-quality development requirements of coordinated industrial agglomeration and value chain extension, adhere to the concept of "ecological priority, integration into the city and symbiotic development", and strive to become a short process steel benchmark enterprise with "green industry, intelligent equipment, high-quality products and service-oriented supply".